Leukemia & Lymphoma Society Light the Night Walk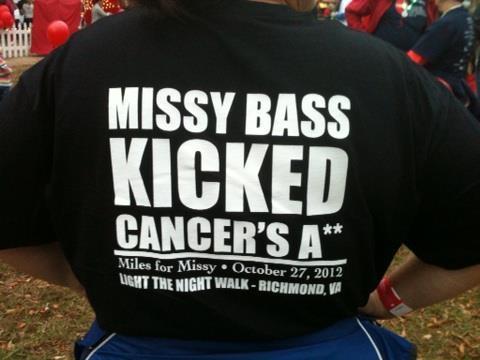 Hi my people!
It's that time of the year again,
I'm raising money for the Leukemia and Lymphoma Society's Light the Night Walk. It's a great fundraising campaign that LLS promotes and ends on October 15, 2016. I like it the best because it's very family oriented, everyone can come and have a fun night! So if you can make it, or want to join my team, please feel free to do so!
The purpose of LLS is to help find better treatment and cures for blood cancers so patients can live better, longer lives. Please consider making a tax-deductible contribution using the quick and secure link:
http://pages.lightthenight.org/va/Richmond16/mbassp
--I checked it, it worksJ
You will receive and email confirmation of your donation as soon as it made and you will get an awesome hug from me when I see you!
Thank you so much in advance for your support over the years—if you could see the list of people who have donated to this cause on my behalf, you would be as touched and amazed as I am right now!
Love you all!
Love and Light,
Missy