Myths Dispelled About 3% Down Mortgages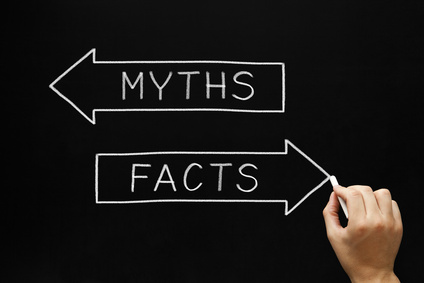 A recent article from
Housingwire.com
states that a big way to get first-time homebuyers into the market this season is information, and I couldn't agree more! There are so many great products out there to take advantage of, specifically for the first-time buyer. A big portion of the first-time buyer group is millennials. At the precipice of growing their careers and making major life decisions, this group is starting to board the homeownership train.
6 Myths about Freddie Mac's 3% Down Mortgage
By: Brena Swanson
Freddie Mac launched its Home Possible Advantage program featuring its 3% down payment option back in December in an attempt to open the credit box for borrowers wanting to jump into the housing market.
But what was designed to help more first-time homebuyers and other qualified borrowers jump into the market has struggled to get off the ground due to lender fears and even borrower misconceptions.
HousingWire addressed the first issue in its recent webinar with Freddie Mac and U.S. Bank titled, "The secret to closing more 3% down mortgages." A link to the full webinar will be available shortly.
As far as homebuyer misconceptions, Danny Gardner, Freddie Mac vice president, said in a post, "What will it take to green up this year's spring home-buying season with first-time buyers? Information is part of the answer. As an industry, we have to drive a stake through a few stubborn myths that are draining life out of the market."
One of the most common ones that Gardner mentions is that buyers believe they need a 20% down payment to qualify for a mortgage.
To counter those misconceptions Freddie Mac designed this handy flash card to dispel some of the common myths.
(Source: Freddie Mac)