Light the Night Walk—  THIS SATURDAY!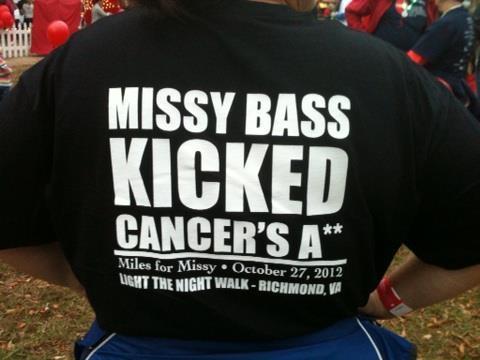 Finally, after a year of fundraising and goal reaching, it's time to celebrate and raise awareness with others who have beaten, are fighting or have loved ones affected by Leukemia or Lymphoma. This Saturday, October 17, at the Virginia Historical Society, join The Leukemia and Lymphoma Society's Light the Night Walk. All donations and contributions go to research to find cures and ensure access to treatment for blood cancer patients.
This is a cause very close and personal to my heart. Please come out and show your support this weekend!
"Light The Night Walk is a community celebration of music, entertainment, and camaraderie among friends, family, and co-workers gathering to celebrate their fundraising success and demonstrate their support in the fight against blood cancers."
For more information on how to participate, register to walk and show your support
, click here.